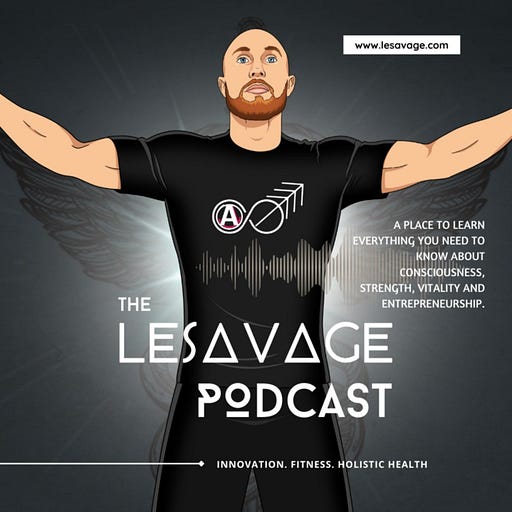 Dec 30, 2022 • 46M
Living Your Purpose and Finding Flow With David Gilbert
The LeSavage Podcast is for athletes and entrepreneurs who are on the journey to take control of their own destiny. My mission is to inspire and empower you with the information you need to foster peak performance and create a more fulfilling life. Join our growing community as we share insights on consciousness, movement, strength, vitality and entrepreneurship.
David runs personal development programming for heart-centered leaders, based in San Diego.  He also transmuted his traumas into gold and learned how to stack curiosities into lifelong passions. David built a life on purpose. He is deeply studied in how to enjoy riding the wave of life and love adventures (in real life and exploring altered states of consciousness). Learn how to live in flow with the ways of the universe and feel supported by life itself. David has coached CEOs, peak performer coaches, business owners, and mental health practitioners. If you are ready for a pillar to assist you in accomplishing more in the next year than most do in a lifetime, talk to him. Find out more at: https://www.goldenlife.com/coaching
In this episode we discuss why he started GoldenLife Coaching, how to think about finding your purpose and passion and what you can do to get into your flow state.